"The business successes I am most proud of during the Merriweather programme... meeting every forecast and at the same time growing."

"The 'before-and-after' we got with Merriweather has been incredible."

"The biggest surprise to results was the return to growth in the APPH business."

"Merriweather has demonstrated a tremendous ability to drive large scale change in people and their behaviours."

"Merriweather helped a well performing team focus on how to be even better."
Developing Leaders and Teams
Merriweather has over twenty years' experience of working with successful leaders around the world to build winning teams.

In addition to working with successful business leaders, Merriweather has also worked with leaders and teams in the 'not for profit sector', sports teams and yacht crews.

Our proven track record and approach has supported many successful leaders and yacht captains create a winning team where it is possible to get a small group of people to achieve the output of many more. With a winning team, four plus four can equal ten or even more when their focus and mind sets are aligned. By creating and agreeing upon clear goals and approaches, a winning team, in the office, on the sports field or on the water can work together effectively to resolve real-time problems and challenges.
---
Winning Teams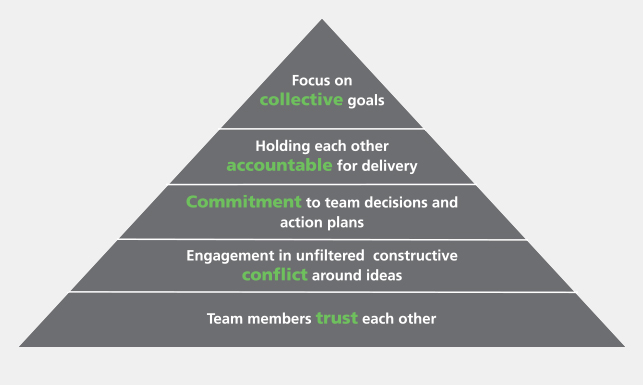 ---
Acting on initiative becomes everyone's way of working as the winning team finds ways to overcome the barriers that are in the way of top-class performance.

We know that creating a winning team does not happen by accident and requires constant attention. Our clients often tell us that the Merriweather process gives them a high performing team much quicker than they expected.

Leaders and yacht captains looking to build a high performing winning team engage with Merriweather in many situations:-
Building a new team
A new leader joins an existing team
New team members join an existing team
Overcome team dysfunctions
Merging existing teams
Integrating new business units
Overcoming new challenges
Ensuring continued success

Whatever the challenge, the Merriweather approach, supported by experienced and committed Merriweather coaches, will create a winning team that can deliver the high performance that is required.
---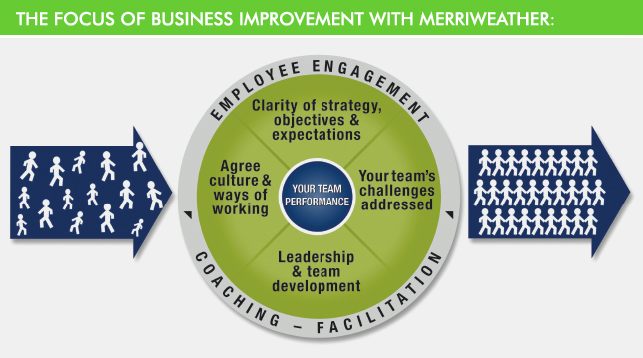 ---
Merriweather Builds Winning Teams In Over 40 Countries Around The World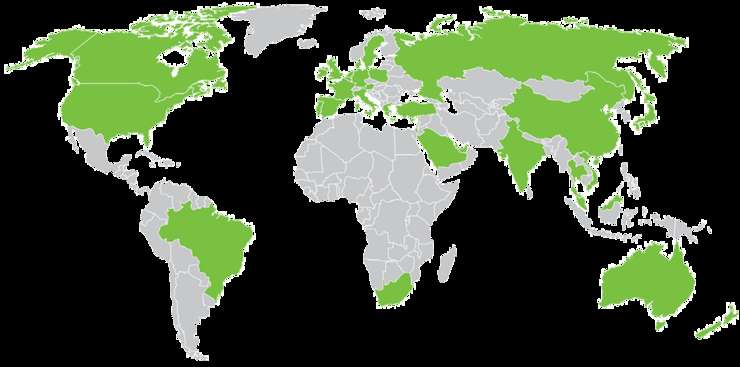 ---
Frequently asked questions:
Q. Who are our clients?

A. Typically we work with senior business leaders in multinational organisations.

We successfully partner with HR Leaders all around the World.

We work with 'not for profit' organisations and the occasional sports team also requests our help to achieve outstanding success.

---
Q. What do our clients achieve by engaging Merriweather services?

A.
Build high performance teams
Accelerating the performance of a business and team - turbo charge your team
Integration of new teams and new leadership - prior to, during or post M & A activities
Alignment of teams - ensure clarity in a business and team
Overcoming, accepting and implementing change
Achieving challenging business targets
Developing leaders and teams
Overcoming team and leadership dysfunction
---
Q. What does success look like when you engage with Merriweather?

A.
Winning teams
High performing teams
Career advancement
Bonus achieved
Targets exceeded
Empowered accountable leaders and teams - coming to work inspired and focused on getting the right job done
High performing teams famous for delivering what they say they will. (Merriweather teams typically deliver over 90% of their quarterly ambitious commitments)
A team people want to join and not leave
A fun place to work
Fewer and more exciting meetings
---